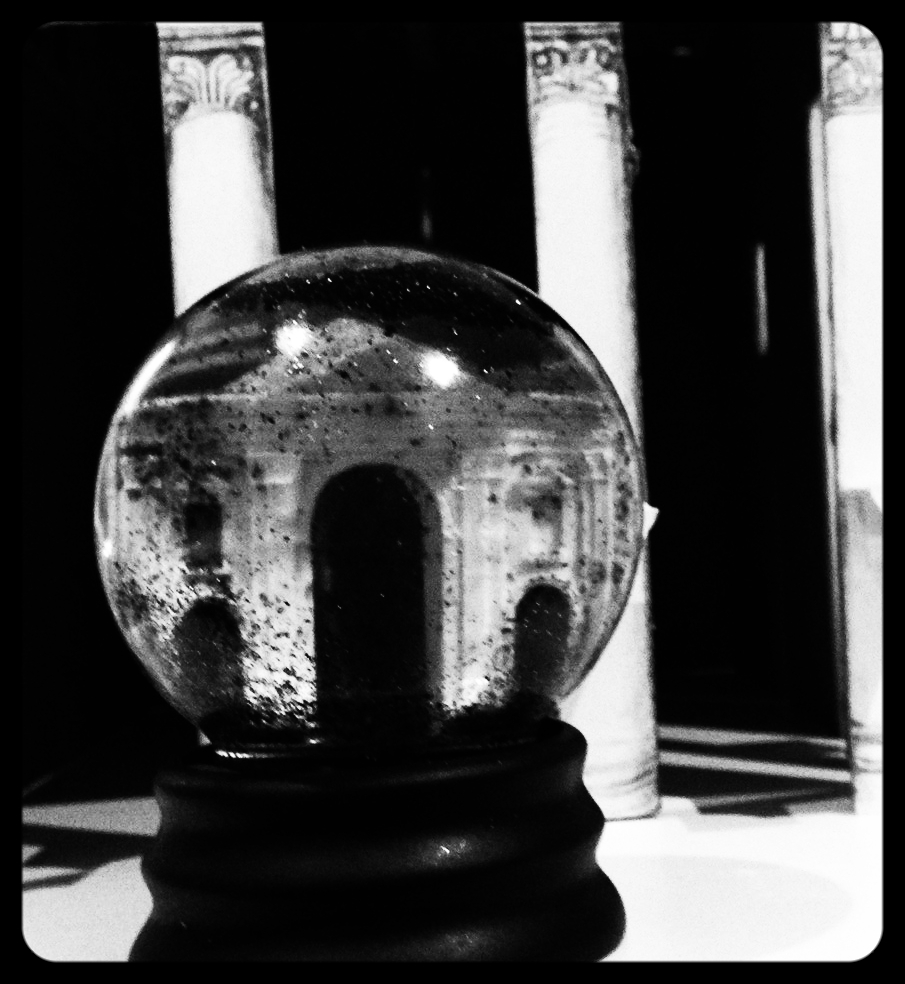 Triumph Arch Snowglobe
The snow globe has traditionally been mass-produced as a kitsch tourist memento. This representation of the Triumph Arch at Palmyra inverts this convention: it memorialises a great work of architecture destroyed by terrorists. When shaken the monument is surrounded not by snowflakes but by ashes, symbolising wanton destruction.
Model of the Temple of Baalshamin
A cardboard box has been used to represent the small 2nd Century BC temple of Baalshamin whose destruction by Daesh on 24th August 2015 has been described as a war crime by UNESCO.
The model has one classical side to anchor its identity but the other side - with spray painted graffiti and a label marked FRAGILE - suggests vulnerability.